Best Places To See The Leaves Change Color In Connecticut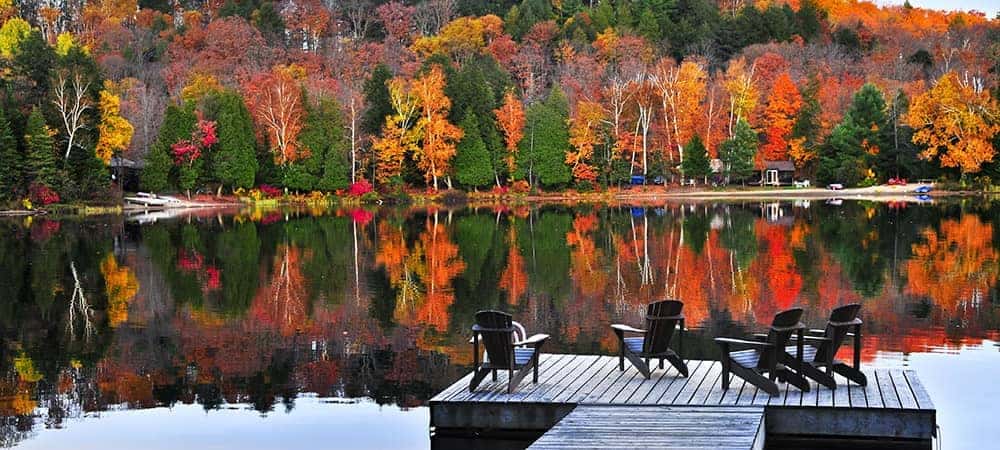 Fall can be such a beautiful season in the Milford area. The weather gets chilly and the fall foliage start to change color, drawing hundreds of tourists from across the country. If you're looking for the best places to see the leaves change near Milford, heading to a local or state park will give you the best views of the leaves changing color and you just might beat the tourists there. Check out where to see the leaves change color near Milford.
Eisenhower Park
When it's fall, it's time to see the leaves change color in Connecticut and Eisenhower Park is an ideal spot. This park is well shaded and packed with plenty of trees and bushes, ensuring you have ample opportunity to see pretty colors. Enjoy time in downtown Milford and then take in the scenery in Eisenhower Park.
Shelton Lakes Recreation Path
After dinner in Stratford, head to Shelton Lakes Recreation Path for a nice walk. While here, you can walk around the lake while taking in the beautiful fall foliage from the surrounding trees, bushes, and plants.
Wooster Square Park
A quick drive from West Haven, CT, Wooster Square Park is packed with plenty of tall, old trees, allowing you to be completely surrounded by the changing colors during the fall season. You'll also find plenty of historic buildings surrounding the park too.
Let Us Know Your Fall Favorite Spot in Milford
No matter if you're looking for fun activities in Milford or finding places to shop, there is a lot to do in the area. During the fall, be sure to check out the beautiful fall foliage and let us know if you have a favorite spot to watch the leaves change. Don't forget to get your car ready for winter, and if you need a new or used model to help get you around town, head to Acura of Milford and check out our new and pre-owned vehicle selection.
There's Always More To Do in Milford
If you're looking for somewhere to eat that serves delicious Italian food, fresh seafood, or traditional American fare, head out for a meal at one of our top five restaurants in Milford. They're some of our favorites at Acura of Milford! Contact Us Stonebridge Restaurant Milford, CT If you're in the mood for fresh seafood, head to…

Looking for the best restaurants in West Haven? Our team has taken you through the best restaurants in Stratford before, but what about the best restaurants in West Haven for the best pizza? If you're in the mood for a big cheesy slice of pizza, then check out this list of some of the best…

Contact Us Fall can be such a beautiful season in the Milford area. The weather gets chilly and the fall foliage start to change color, drawing hundreds of tourists from across the country. If you're looking for the best places to see the leaves change near Milford, heading to a local or state park will…