When To Get Car Maintenance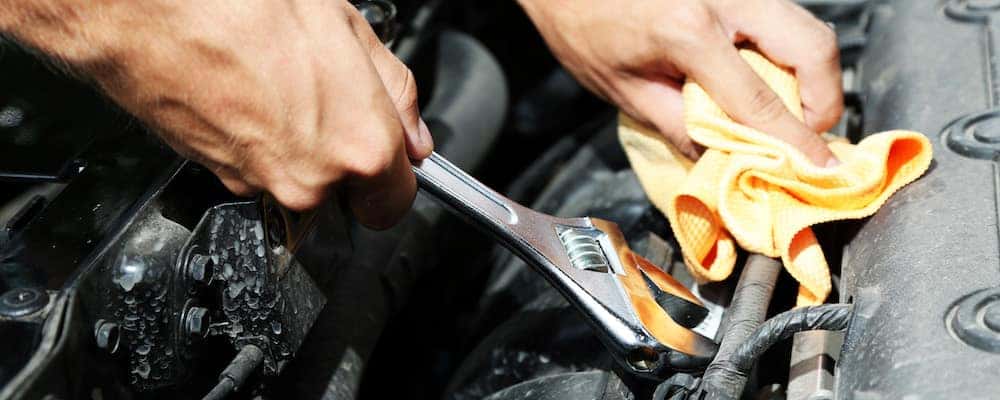 To avoid those strange noises, dashboard lights, and any abnormal smells coming from the hood of your vehicle keep up with your Acura model's maintenance schedule. At Acura of Milford, we can help you remember the generally recommended schedule as well as the services to be prepared for during those visits. Also, double check with your owners manual to ensure the precise schedule for your specific Acura model.
Our Recommended Car Maintenance Schedule
After Every 7,500 Miles
After driving 7,500 miles around Fairfield, you'll want to have your vehicle checked at our service center. When you bring your vehicle in at this mileage point, the following aspects will be checked/replaced:
Oil checked and changed
Vehicle diagnostics test run
Tire rotations
Top off fluids
After Every 15,000 Miles
After 15,000 miles on the road, your model will need the above services as well as a few more to keep it up and running longer. These services are important to have cleaned out and checked to ensure no damage is occurring and there's no potential for further damage. These are the services provided:
Cabin air filter change
Brake fluid replacement
Parking brake adjustment
Inspection of the suspension, exhaust, and cooling systems
After Every 30,000 Miles
At the 30,000 mileage mark, all of the above services will be performed again. There will also be an inspection of the engine and spark plugs to make sure your vehicle isn't showing wear and tear damage that could turn to bigger problems if not resolved. It's better to be safe than sorry and have the works checked out to avoid this.
Find Reliable Car Service at Acura of Milford
This maintenance schedule is only a basic overview of basic car maintenance. Of course, when there's major repair work that needs to be done, or if you need to prepare you car for the winter, contact our Milford service center. Whether you're in need of genuine Acura parts or you want to know how often to get your oil changed, we can help. Contact our Milford service center today to schedule a maintenance appointment or to learn more about the services we provide like our service specials.