How to Take Care of a Luxury Car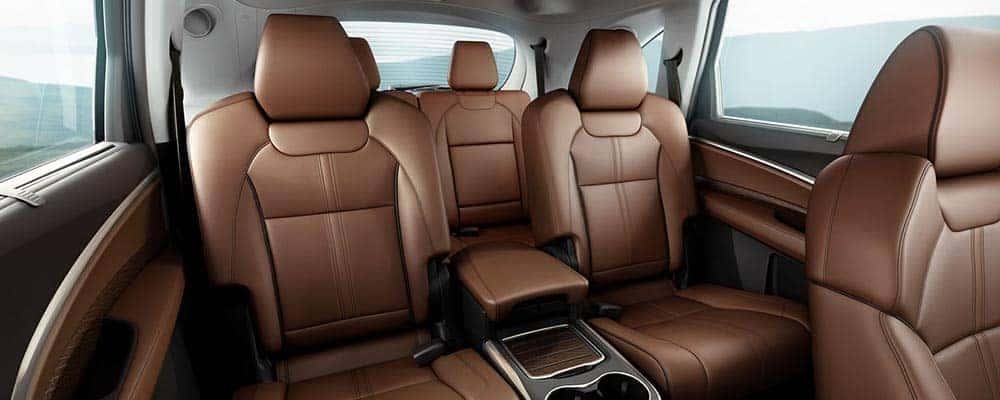 If you are a car owner in New Haven with a luxury SUV or sedan, like an Acura RDX or Acura Acura TLX, you'll want to make sure your car is well taken care of inside and out. Much like how a top-shelf whiskey should not be mixed with a cheap beverage, or how an expensive steak goes best with an excellent wine, higher-quality materials on a luxury model require special care and products for treatment and cleaning. Take a closer look at what it takes to maintain a luxury vehicle, and don't hesitate to contact your Acura service center in Milford with any questions!
DIVING INTO LUXURY CAR CARE
If your luxury vehicle has leather seats–like the Acura RDX interior or Acura ILX interior–conditioning the leather is just as important as cleaning it. Be sure to consult your owner's manual or your local deal to ensure you're using the right products on your trims, as choosing and using the wrong product can leave streaks or damage the finish. When treating the exterior, be sure you are using a polish on your vehicle to keep it shining brightly on Fairfield roads.
IT'S ALL IN THE DETAILS
Properly maintaining a luxury vehicle like the Acura MDX will ensure your looks good as you cruise through Bridgeport. With the right tips, you can allow your interior and exterior to stand out from a crowd.
For the seats:
Vacuum the seats first and pick up any debris that may be sitting on top of the material.
Using a leather cleaner, do a surface clean of the area by wiping it down with a microfiber cloth.
Using the same cleaner, scrub the seats with a bristle brush to help work out any other dirt and debris that may have accumulated.
Wipe the area with a microfiber cloth to remove the dirt you have just loosened.
Using a high-quality leather condition, apply it to your seats based on the product's directions.
For the trim:
Vacuum the interior of your vehicle first to collect any dust and debris.
Using a product that's safe for your interior material, wipe down the trim using a microfiber cloth.
With a new microfiber cloth, wipe off/dry the area for a streak-free shine.
For the exterior:
Cleaning your vehicle's exterior will make the biggest initial impact in helping it look new.
You can do this yourself with either a gentle soap and water, or special auto exterior soap, or have it detailed at a car wash or service center.
After the wash, be sure to apply a safe polish to your model to help it look new and repel dirt and debris. You can contact your dealer or check your owner's manual to ask for recommendations on the best polish.
Choose Your Luxury Vehicle at Acura of Milford
If you want your luxury model serviced professionally in Bridgeport, schedule an appointment with us! If you are ready for a new luxury model, browse our inventory to find an Acura for sale that fits your style. Pay us a visit near New Haven to take a test drive or learn more about how to best keep your vehicle in top shape! You can also get tips on how to prep your car for winter and protect it from snow and slush.
More News from Acura of Milford
If you're in the market for a luxury SUV that has it all for you to enjoy on New Haven and Fairfield roads, and beyond, then any of the 2020 Acura RDX Packages are sure to impress. Whether you want to experience the connectivity of the Acura RDX Technology Package, or the sleek comfort and design…

When it comes to style, Acura colors can truly add another layer of luxury to your ride. And, with the 2020 Acura RDX colors, you'll continue to turn heads in bold exterior finishes and classy interior designs. No matter if you're looking for something sleek and dark, or something vibrant, there are plenty of…

The easiest way to calculate your future car loan payments is to use the car payment calculator. With this and Kelley Blue Book's Value Your Trade tool, you can more accurately estimate future payments when you know how much you're getting for your older vehicle to put toward your new one. Use these tools and…