How Often Should I Get My Oil Changed?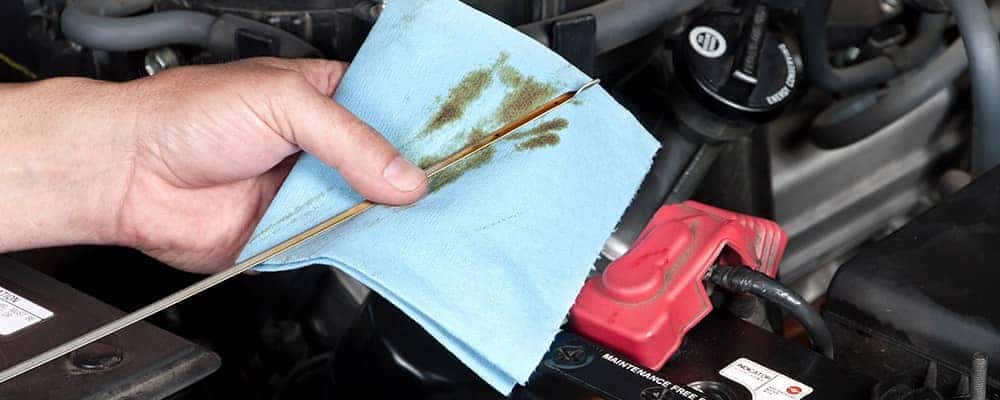 The rule-of-thumb for when you should get your oil changed used to be that you should change your oil every three months or every 3,000 miles. However, recent advances in auto engineering have changed that belief. Now, it's recommend to change your oil every 5,000 miles to maintain good vehicle condition.
This rule-of-thumb can vary slightly depending on your specific make and model, so be sure to check your owner's manual for the manufacturer's recommendation. When you're ready for service, contact Milford Acura service center to perform this essential maintenance.
What Makes An Oil Change Important?
Engines are comprised of many intricate parts that fire and move against each other, and oil helps prevent excessive friction within. Engine oil acts as a lubricant keeps the pistons and the inner walls of the engine housing running smoothly, and if you wait too long to get it changed, the oil can run low or begin to break down. Excessive engine heating then leads to a decrease in performance and loss of vehicle efficiency, incurring unnecessary wear and tear.
How Do I Change My Oil?
If you are looking to change your oil on your own, you'll need some key know-how to get the job done:
Choose the right kind of oil
Prepare your tools and workspace
Prepare a drip pan to catch the discarded out
Drain old oil from the drain plug
Tighten the drain plug
Switch out the oil filter
Add fresh oil
Make sure the oil level is correct
Schedule Your Oil Change in Milford
While some people have the tools and time to change their own oil, many prefer the convenience and ease of a certified service center. At Acura of Milford, you can easily schedule an appointment for your next oil change, and keep your car running smoothly for years to come for less with our service specials. Don't forget to check out our tips on how to prep your car for the winter months!
---
More From Acura of Milford
If you're in the market for a luxury SUV that has it all for you to enjoy on New Haven and Fairfield roads, and beyond, then any of the 2020 Acura RDX Packages are sure to impress. Whether you want to experience the connectivity of the Acura RDX Technology Package, or the sleek comfort and design…

When it comes to style, Acura colors can truly add another layer of luxury to your ride. And, with the 2020 Acura RDX colors, you'll continue to turn heads in bold exterior finishes and classy interior designs. No matter if you're looking for something sleek and dark, or something vibrant, there are plenty of…

The easiest way to calculate your future car loan payments is to use the car payment calculator. With this and Kelley Blue Book's Value Your Trade tool, you can more accurately estimate future payments when you know how much you're getting for your older vehicle to put toward your new one. Use these tools and…