All About AcuraLink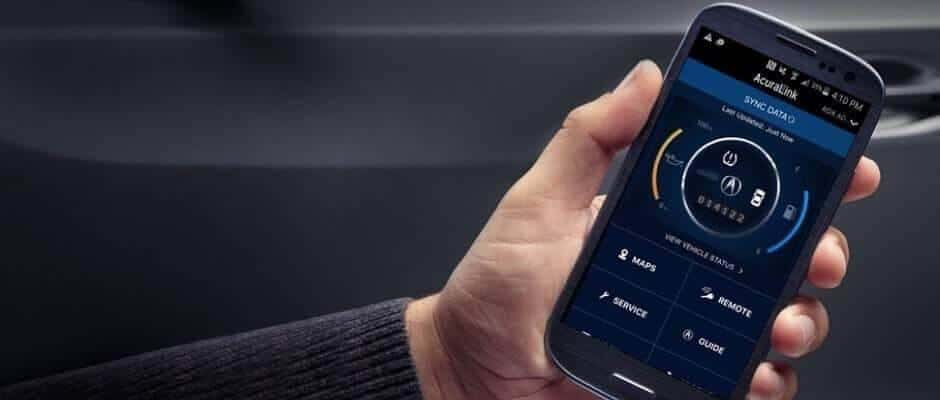 One of the most exciting features built into many recent Acura models is the AcuraLink tech interface. This feature is a great example of the technological innovations that are transforming what we expect of today's and tomorrow's cars. Dive into the details below, and visit Acura of Milford for an in-person demonstration.
AcuraLink Features
Streams – AcuraLink makes it easy to pair your smartphone with your Acura model. Once the link is complete, you can stream content from your phone through your car on the go. This includes content ranging from Facebook and Twitter to TripAdvisor and NPR.
Navigation – Acura technology has perfected the way you get around Milford, West Haven, and Stratford. The AcuraLink navigation interface provides the turn-by-turn directions you would expect, but enhanced with real-time traffic and weather updates. It could not be easier to find the fastest course to your destination.
Connect – AcuraLink enhances the features of both your car and your phone. Once the link is made, you can use your phone to look up vehicle stats, run diagnostics, and even lock or unlock your doors. This smart system takes a lot of the mystery out of owning and maintaining a car.
Assist – If you need to reach emergency responders or roadside assistance providers, you can simply press a button in the cabin or do the same thing on your phone. This makes it much easier to avoid the riskiest dangers of the roadway.
Concierge – Need a restaurant or hotel recommendation while you're out on the road? AcuraLink can be enhanced with access to a concierge service that puts you in touch with an in-vehicle valet equipped to answer any and all of your questions. It's a premium level of service that you can access anytime and anywhere.
Put AcuraLink to the Test at Acura of Milford
Once you have all these features at your disposal, you will be surprised and delighted at how much they transform your daily drive. Rely on AcuraLink to navigate the Milford area with ease. To learn more about Acura technology, check out the new vehicles at Acura of Milford – we're just a short ways away from West Haven and Stratford. Take advantage of our online financing application, and contact us to set up an appointment and test drive! Our staff is happy to walk through all of Acura's fine in-car technology with you.